NEXT TO THE GODS
THE WALT DISNEY CONCERT HALL ORGAN:
THE CHANGING FACE OF AUTISM
KRYPTON RADIO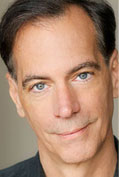 "Have we got a great show for you this weekend! On The Event Horizon this week is science fiction novelist Raoul Mongilardi, author of the Next to the Gods series. This series is of what we call the "world building" or "empire" class of science fiction, and it's rich and dense. If you love empire SF, you'll find a lot to chew on here."
UNIVERSAL BROADCASTING NETWORK

An inside look at the entertainment business from someone who does it all. Join host "Hollywood's Bad Guy", Veteran Character Actor Jasper Cole…
ENTERTAINMENT TONIGHT
Raoul with Sharon Stone
Raoul & Steven Tyler
Raoul & Billy Zane
Raoul at MIRAMAR with base Cdr.
Raoul with Sally Kirkland and Bettina Duval, WDCH premiere
With Greg Duke and Angelina Troy at the Italian Film Festival
With Margaret Avery
With Diane Salinger at the Walt Disney Concert Hall Organ premiere
Raoul on KLCS-TV, PBS
Raoul on KLCS-TV, PBS
Xaque Gruber, Angeline Troy and Raoul EMMY'S
Raoul on James Corden Show
Raoul DISNEY
Christine Peters and Raoul
Anthony Young, Raoul and Brandon Cohen